This post contains affiliate links. See our disclosure for further details.
We will always manager time with what we value the most. Of course, even with tips and tricks to better time management this does have a few repercussions. If your financial situation is constantly leaving you broke or just getting by, you haven't given enough time to managing it. If your relationships aren't very good it's because you haven't spent quality time with the people you care about. If your body isn't in the best shape you're probably not spending enough time on your health and fitness.
People who can't manage their time always ask how much time is needed. How long is it going to take? This is up to you. You will need to invest at least an hour a day on things that you value if you want to see growth or change. If you're trying to improve your financial situation through a side hustle, you may have to spend at least 2 hours a day investing into it to make sure you're making money.
Spending time with people you care about may require at least 2 hours a week with them if you truly care about them (not on social media). If you want to get in shape, workout at least half an hour a day.
Of course, the real problem is freeing up time in order to invest more of it into what you value. If you have a career which doesn't involve working from home, most likely you're working more at the office and enjoying less free time.
Here are some tips and tricks to better time management so you can invest more of your time into things you value. We will also discuss apps you can use to make you more productive.
1 Read and Respond to Emails Only Once A Day
Pick a time between 11 and 4. Choose a 15 – 30 minute time slot to read and answer email that is important to you.
Checking email many times a day is not efficient at all. It is like having mail delivered to your house every few minutes and opening the mail as it arrives in the mailbox. It looks like you're being productive but you're actually wasting more time that could be spent on a more productive task that you value.
2 Toss the Junk Mail
Junk mail not only wastes paper. Most of the mail that we receive are newsletters or junk mail that just wants to inform us of an important piece of news regarding a particular business which can easily be advertised on Face book or Twitter instead of paper mail. Read paper mail once. Decide if you need to throw it away or deal with it right away. If you received more useless mail from that particular company just toss it straight in the recycling bin. Don't even call in to the sender to complain (that's a huge time waster). And above all, do not write "return to sender" on the envelope. Most of the time, at least in Canada where we live, the mail marked "return to sender" just comes back to our mailbox anyway.
On the digital side of things, a lot of the mail we receive is useless mail advertising products when we only signed up for one particular freebie or digital download.
if a particular sender is hard to unsubscribe from or they don't provide an unsubscribe option (which is technically illegal), create a filter or condition in your Gmail that states if mail comes from so and so send to this folder. You can program certain Gmail folders to send mail to spam or automatically delete after a certain number of days or hours.
3 Get A Proper Good Night Sleep
Most of us don't get enough sleep at all. If you're extremely exhausted at the end of the day your cognitive function and concentration will be minimal. As a result, you will take longer to complete the goals connected to the things that you value.
4 Stop Watching TV or Reduce Your Media Diet
Isn't it obvious it's a time waster? Time is too easily wasted on media. You probably caught this from the meta-based irony behind scrolling past this picture just to get more information…and were disappointed as a result. Spend time on other things you value and maybe even read less blog posts.
5 Find Ways to Work More Efficiently At Your Job
In some jobs, productivity is decreasing to less than 50% of our 8-hour days. Productivity of an employee goes down to 25% if that employee works 60 hours or more a week. We are getting to the point of being too productive which may result in constant sickness or stress leave. If it's possible, try to outsource your work under the radar. Or if you're at a desk job, try to automate certain repetitive computer or data entry tasks using apps like IFTTT. For more information on how to do this most effectively, The 4 Hour Workweek by Tim Ferriss is a book with some great tips on outsourcing.
6 Get Rid of Things You Don't Value That Take Up Your Time
This includes digital as well as physical possessions. If you're not using a particular program or you find it's too tedious to work with get rid of it. If you hoard or store too many things, house or apartment maintenance will take much longer than it should. As a result you will have less time to invest in the things you value the most. Reduce how many things you have to put up with. De-clutter and de- junk your house. I'll say it again. Having less things means having more time to enjoy what's really important, which is the people you love and the time you spend with them.
Time Consciousness
One of the most effective tips and tricks to better time management is to develop time consciousness. If you value yourself, you'll do what you can to set time aside and use time wisely with the things that you value. Mastering life comes from mastering time.
When it comes to setting and planning goals, we prefer to use project management tools or apps since task managers have a way of causing people to work under the pressures that come with a time crunch. These apps and even some note takers we recommend in the following list could also be very useful when making sure you become more time conscious. Here are some apps we've tried which can help you master your time: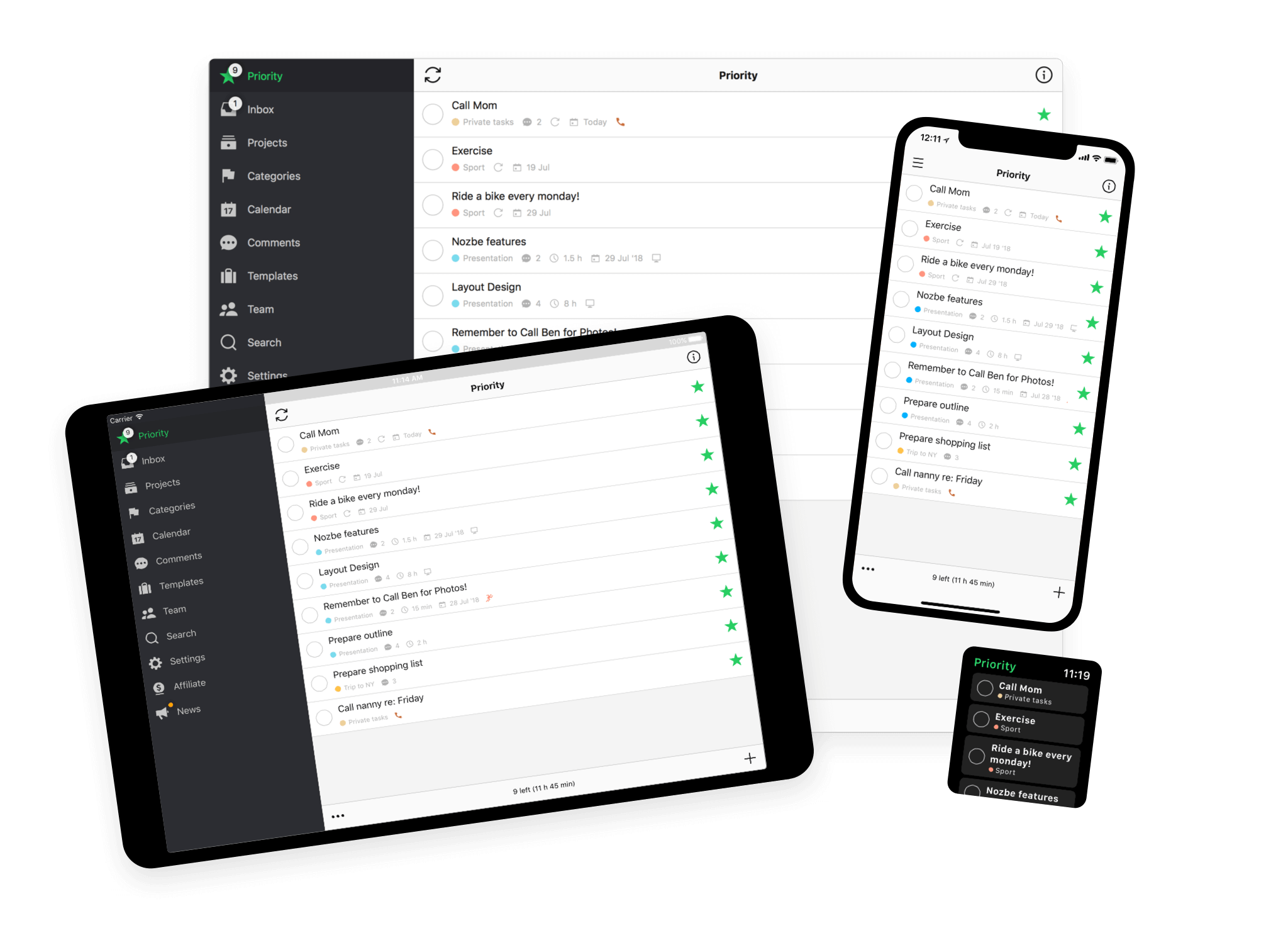 BREAK FREE FROM BAD HABITS!
Nozbe is a project management tool which can be used for both professional and personal goals and projects. It's an application with many features from scheduling tasks, prioritization, collaboration, and team assignments. Nozbe is built for Windows, Mac, iOS devices, Android devices with mobility in mind so you can take it anywhere on the road. While there is a trial version that's free for 30 days, what had us sold on using Nozbe is how the app's team cares about improving its customers' time management. The Nozbe staff post productivity blogs, record podcasts to help you utilize your time, and upload video tutorials that help extend your knowledge of setting goals, routines, and tasks to ensure you're productive and not distracted by anything else. Let's be honest. Nozbe is great as a productivity community resource as well as a software provider of a great product.
Asana gives you a board view of all of your tasks and activities. You can set up a to-do list and drag and drop tasks into categories such as in-progress or done. Asana gives you a great canvas for you to organize all your goals. We highly recommend using it just for the fact you can sort your projects into boards. You can also purchase premium features like task-dependencies, private teams, and unlimited team members as the free version allows up to 15 members which could be more than enough if you have a small group of people to work with.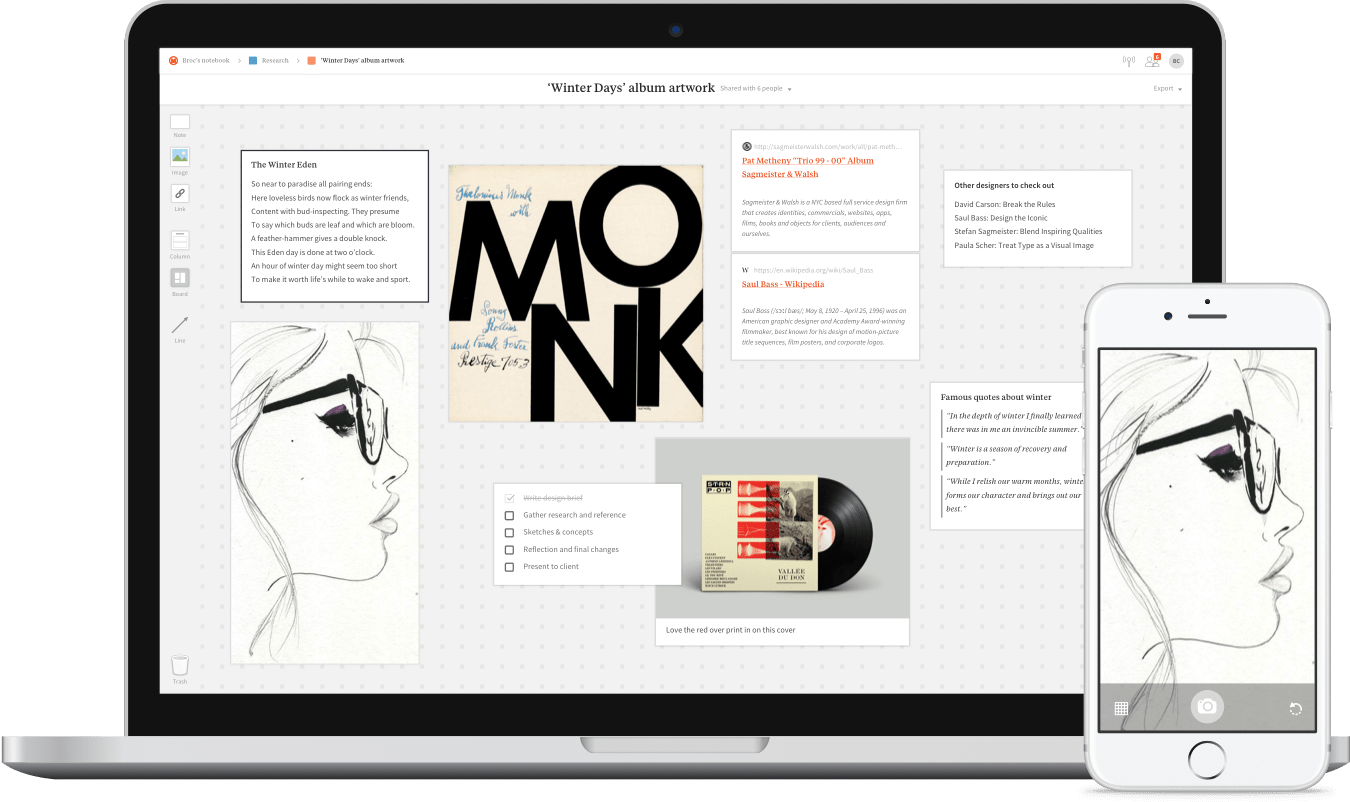 While we haven't tried Milanote personally, we recommend Milanote for creative-types. If you like to plan visually or use mind-mapping tools, Milanote is your canvas to sketch your goals and projects on. There is also a mood boarding feature which can potentially give some inspiration to helping plan a list of goals that you want to set in 2019. Post up to 200 cards for free and purchase an upgrade if Milanote has helped you manage your time and creativity.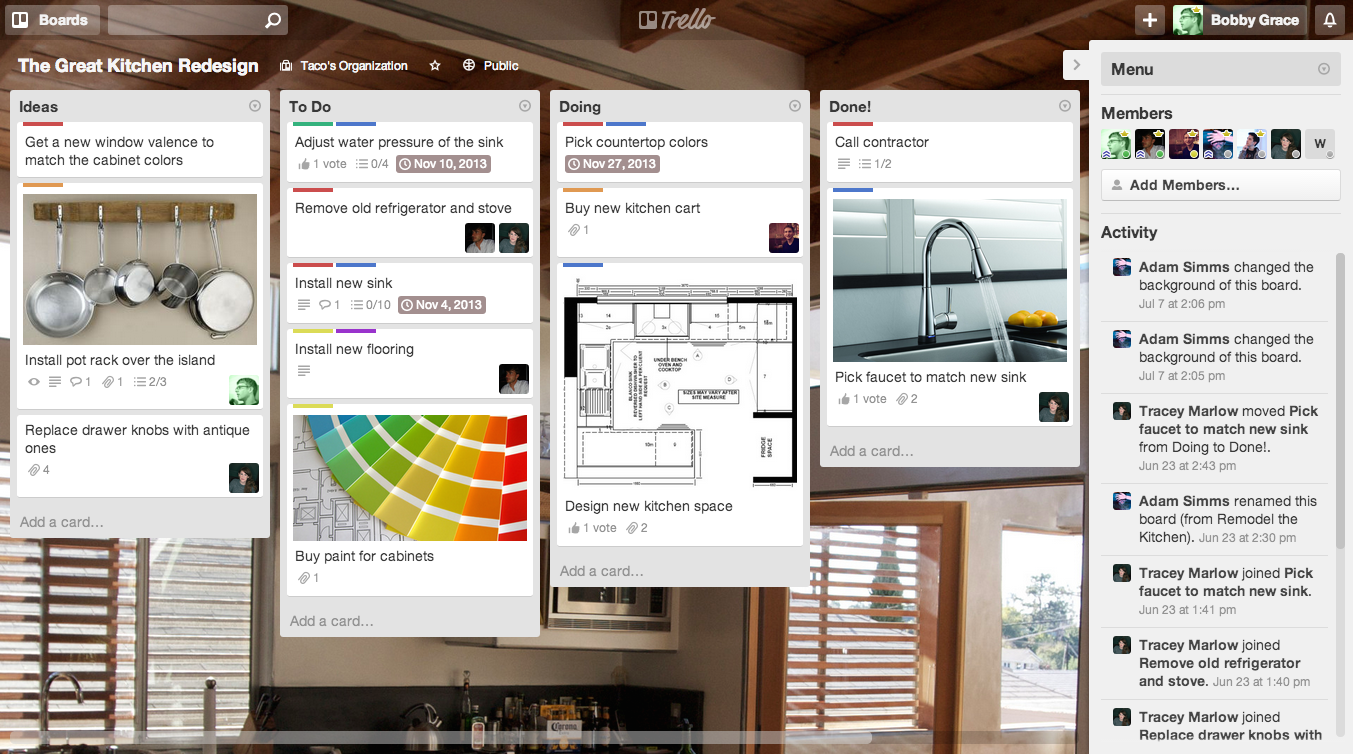 Trello is what I (Aaron) personally use and fell in love with. Similar to Asana, your tasks, projects, and collaborations can be sorted by unlimited and free boards, lists, and cards. Because Trello's time and project management features are completely free to use, the application is very useful if you're looking to lay out and organize your tasks quickly. It's very flexible as well in its design. You can arrange designs into any fashion you like. There's templates you can customize to the point where you can do anything you want to with your boards, lists, or cards. It's available as a web application as well as for iOS and Android. Trello is one of the best applications for planning and structuring all of my tasks and activities and I may write an entire post on how to use it before 2019.
Test It Out!
Do you really need these particular tools? If you want to get by probably not. Why not try out one of these time management apps or tips we provided? Journal out what kind of benefits you will receive. You never know what time management could do to make all the difference to improving your life and the things you value.
Have you discovered any apps or tips and tricks to better time management? Let us know in the Facebook comments below. And if this post has been helpful, why not pin this page up on your Pinterest board?
Facebook Comments